| My Time At Portia | The Walking Dead: The Telltale Series - The Final Season Episode 3: Broken Toys | Onimusha: Warlords |
| --- | --- | --- |
| | | |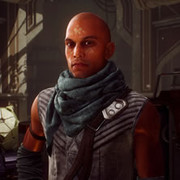 Find release dates, trailers, and scores for major upcoming and recent videogame releases for all platforms, updated weekly.
1.

Insurgency: Sandstorm

Release Date:

December 12, 2018

Insurgency: Sandstorm is a team-based, tactical FPS based on lethal close quarters combat and objective-oriented multiplayer gameplay. Experience the intensity of modern combat where skill is rewarded, and teamwork wins the fight.

2.

Project Warlock

Release Date:

October 18, 2018

Project Warlock is a first person shooter that fans of Doom, Hexen and Wolfenstein cannot miss. It serves you an exploding cocktail of bullets, spells and monsters. In Project Warlock you battle through 60 levels of non stop action packed with bloodthirsty enemies and challenging bosses. The game offers not just firepower, but perk-based character development, weapon upgrades and unlockable spells system.

3.

Bladed Fury

Release Date:

December 17, 2018

An action game set in the Ancient China, bringing players addictive experiences with its unique Chinese traditional art-style and sound design.

4.

DUSK

Release Date:

December 10, 2018

Battle through an onslaught of mystical backwater cultists, possessed militants & even darker forces as you attempt to discover just what lurks beneath the Earth in this retro FPS inspired by the '90s legends.

5.

Katamari Damacy REROLL

Release Date:

December 6, 2018

The stop-at-nothing pushing prince is back and ready to reroll. When the King of All Cosmos accidentally destroys all the stars in the sky, he orders you, his pint-sized princely son, to put the twinkle back in the heavens above. Join the King and Prince of Cosmos on their wacky adventure to restore the stars at home or on the go – now in full HD.

6.

GRIS

Release Date:

December 13, 2018

Gris is a hopeful young girl lost in her own world, dealing with a painful experience in her life. Her journey through sorrow is manifested in her dress, which grants new abilities to better navigate her faded reality.

7.

Mutant Year Zero: Road to Eden

Release Date:

December 4, 2018

A tactical adventure game combining the turn-based combat of XCOM with story, exploration, stealth, and strategy. Take control of a team of Mutants navigating a post-human Earth. Created by a team including former HITMAN leads and the designer of PAYDAY.

8.

TSIOQUE

Release Date:

November 7, 2018

TSIOQUE is a dark but playful Point & Click adventure, hand-animated in meticulous, frame-by-frame 2D. Escape the clutches of an Evil Wizard and discover the secrets hidden within the spellbound castle of your ancestors. We take the role of princess Tsioque, imprisoned in a castle overtaken by the Evil Wizard.

9.

Catherine Classic

Release Date:

January 10, 2019

As Vincent, a man recently succumbed to the irresistible beauty of the game's titular diversion, players find themselves swept into a treacherous love triangle. Catherine's core themes those of free will, of the delicate nature of relationships and the choices we make within them, marry perfectly with the intense, terrorfilled gameplay that serves to accurately reflect Vincent's growing sense of anxiety. It is an experience wholly unlike any to come before it, and is certain to leave gamers talking and thinking about Vincent's tribulations long after the credits have rolled.

10.

The Walking Dead: The Telltale Series - The Final Season Episode 3: Broken Toys

Release Date:

January 15, 2019

After years on the road facing threats both living and dead, a secluded school might finally be Clementine and AJ's chance for a home. But protecting it will mean sacrifice. In this gripping, emotional final season, your choices define your relationships, shape your world, and determine how Clementine's story ends.