| Resident Evil 2 | Ace Combat 7: Skies Unknown | Vane |
| --- | --- | --- |
| | | |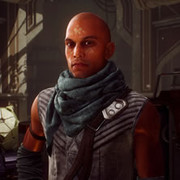 Find release dates, trailers, and scores for major upcoming and recent videogame releases for all platforms, updated weekly.
1.

Red Dead Redemption 2

Release Date:

October 26, 2018

Developed by the creators of Grand Theft Auto V and Red Dead Redemption, Red Dead Redemption 2 is an epic tale of life in America's unforgiving heartland. The game's vast and atmospheric world also provides the foundation for a brand new online multiplayer experience. America, 1899. The end of the Wild West era has begun. After a robbery goes badly wrong in the western town of Blackwater, Arthur Morgan and the Van der Linde gang are forced to flee. With federal agents and the best bounty hunters in the nation massing on their heels, the gang has to rob, steal and fight their way across the rugged heartland of America in order to survive. As deepening internal fissures threaten to tear the gang apart, Arthur must make a choice between his own ideals and loyalty to the gang that raised him. [Rockstar]

2.

Tetris Effect

Release Date:

November 9, 2018

From deep beneath the ocean to the furthest reaches of outer space, Tetris Effect's 30-plus stages are more than just backdrops; together with music, characters, and animations tailor-made for each level and triggered by your actions, they're all meant to make you feel something — to convey a mood, or even provoke an emotional response. [Enhance, Inc.]

3.

Monster Boy and the Cursed Kingdom

Release Date:

December 4, 2018

A legendary game series returns with an all-new adventure and in HD. Monster Boy is a colorful side-scrolling action adventure created in cooperation with Ryuichi Nishizawa, the creator of the famous Wonder Boy in Monster World series. Monster Boy is being created to bring back the enjoyment of the classic games that shine by simplicity. Exciting gameplay, upbeat music and smooth graphics. You'll need to overcome huge bosses, find hidden passages, discover powerful equipment and use all your wits and skills to remove a powerful curse. Transform into 6 different creatures, each with their own skills and abilities. Take advantage of all the unique powers to open new paths and advance in an epic story.

4.

Warhammer: Vermintide 2

Release Date:

December 18, 2018

Warhammer: Vermintide 2 is the sequel to Warhammer: End Times – Vermintide. In this epic 4-player co-op game, you fight together with your friends against the forces of Chaos and Skaven in the Warhammer Fantasy Battles world.

5.

Beat Saber

Release Date:

November 20, 2018

Enjoy precisely handcrafted levels and exclusively created electronic dance music, all embedded in an appealing futuristic world. Swing your sabers, match the color and the right direction to slash the cubes, and keep up with the adrenaline-pumping music…

6.

Red Matter

Release Date:

December 11, 2018

Red Matter is a story-driven VR puzzle adventure game set during a dystopian sci-fi Cold War. Take on the role of an astronaut dispatched to an abandoned moon base on a frozen, faraway planet, to investigate a shady top secret research project.

7.

Transpose

Release Date:

November 6, 2018

Transpose is a dreamlike VR puzzle game set in a universe where time and gravity are used as tools to manipulate the world. By creating and working with looped recordings of their actions, players must solve increasingly complex physics puzzles in a mysterious setting where notions of space and time no longer apply.

8.

Death Mark

Release Date:

October 31, 2018

A strange rumor is spreading through the shadows of Tokyo's H City: a mysterious disfigurement has been appearing on certain individuals. Anyone who receives the Mark will rapidly die of unknown, horrifying causes.

9.

Hitman 2

Release Date:

November 9, 2018

Travel the globe and track your targets across exotic sandbox locations in Hitman 2. From sun-drenched streets to dark and dangerous rainforests, nowhere is safe from the world's most deadly assassin, Agent 47. Prepare to experience the ultimate spy thriller story -- your mission is to eliminate the elusive Shadow Client and unravel his militia, but upon learning your target's true identity and the truth about 47's past, nothing will ever be the same.

10.

Spyro Reignited Trilogy

Release Date:

November 13, 2018

The original roast master is back. Same sick burns, same smoldering attitude, now all scaled up in stunning HD. Spyro is bringing the heat like never before in the Spyro Reignited Trilogy game collection. Rekindle the fire with the original three games, Spyro the Dragon, Spyro 2: Ripto's Rage! and Spyro: Year of the Dragon. Explore the expansive realms, re-encounter the fiery personalities and relive the adventure in fully remastered glory. Because when there's a realm that needs saving, there's only one dragon to call.