| DUSK | Super Smash Bros. Ultimate | Just Cause 4 |
| --- | --- | --- |
| | | |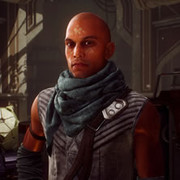 Find release dates, trailers, and scores for major upcoming and recent videogame releases for all platforms, updated weekly.
Monster Boy and the Cursed Kingdom

Release Date:

December 4, 2018

A legendary game series returns with an all-new adventure and in HD. Monster Boy is a colorful side-scrolling action adventure created in cooperation with Ryuichi Nishizawa, the creator of the famous Wonder Boy in Monster World series. Monster Boy is being created to bring back the enjoyment of the classic games that shine by simplicity. Exciting gameplay, upbeat music and smooth graphics. You'll need to overcome huge bosses, find hidden passages, discover powerful equipment and use all your wits and skills to remove a powerful curse. Transform into 6 different creatures, each with their own skills and abilities. Take advantage of all the unique powers to open new paths and advance in an epic story.

Hollow Knight: Voidheart Edition

Release Date:

September 25, 2018

Descend into the world of Hollow Knight, the award-winning action adventure of insects and heroes. Explore twisting caverns, ancient cities and deadly wastes. Battle tainted creatures and befriend bizarre bugs.

Hitman 2

Release Date:

November 9, 2018

Travel the globe and track your targets across exotic sandbox locations in Hitman 2. From sun-drenched streets to dark and dangerous rainforests, nowhere is safe from the world's most deadly assassin, Agent 47. Prepare to experience the ultimate spy thriller story -- your mission is to eliminate the elusive Shadow Client and unravel his militia, but upon learning your target's true identity and the truth about 47's past, nothing will ever be the same.

Astro Bot: Rescue Mission

Release Date:

October 2, 2018

Astro Bot Rescue Mission is a platformer, developed exclusively for use with PS VR. Take control of Astro the captain Bot and go on an epic VR rescue mission to save your fellow Bots who are dispersed all over space.

Project Warlock

Release Date:

October 18, 2018

Project Warlock is a first person shooter that fans of Doom, Hexen and Wolfenstein cannot miss. It serves you an exploding cocktail of bullets, spells and monsters. In Project Warlock you battle through 60 levels of non stop action packed with bloodthirsty enemies and challenging bosses. The game offers not just firepower, but perk-based character development, weapon upgrades and unlockable spells system.

Dragon Ball FighterZ

Release Date:

September 28, 2018

After the success of the Xenoverse series, its time to introduce a new classic 2D DRAGON BALL fighting game for this generations consoles. DRAGON BALL FighterZ is born from what makes the DRAGON BALL series so loved and famous: endless spectacular fights with its allpowerful fighters. Partnering with Arc System Works, DRAGON BALL FighterZ maximizes high end Anime graphics and brings easy to learn but difficult to master fighting gameplay to audiences worldwide. Key Features: * 3vs3 TAG/SUPPORT Allows players to train and master more than one fighter/style which brings deeper gameplay * HIGH-END ANIME GRAPHICS Using the power of the Unreal engine and the talented team at Arc System Works, DRAGON BALL FighterZ is a visual tour-de-force * SPECTACULAR FIGHTS Experience aerial combos, destructible stages, famous scenes from the DRAGON BALL anime reproduced in 60FPS and 1080p resolution (Higher resolution will be supported on PS4 Pro and Xbox Scorpio)

RimWorld

Release Date:

October 17, 2018

A sci-fi colony sim driven by an intelligent AI storyteller. Inspired by Dwarf Fortress and Firefly. Generates stories by simulating psychology, ecology, gunplay, melee combat, climate, biomes, diplomacy, interpersonal relationships, art, medicine, trade, and more.

Valkyria Chronicles 4

Release Date:

September 25, 2018

A Continent Engulfed in the Bitter Flames of War. Commander Claude Wallace and his childhood friends set out to fight in a desperate war, but bone-chilling blizzards, waves of imperial soldiers, and the godlike powers of the Valkyria stand between them and victory.

Super Smash Bros. Ultimate

Release Date:

December 7, 2018

Inklings from the Splatoon series, as well as returning Smash characters like Mario and Link will be making appearances in this classic Nintendo franchise's Switch debut. Faster combat, new items, new attacks, new defensive options, and more will keep the battle raging whether you're at home or on the go.

World of Final Fantasy Maxima

Release Date:

November 6, 2018

POWERED UP AND REBORN! Expanding the horizons of FINAL FANTASY! A tale of many encounters and the birth of a new world. Originally released in October 2016, WORLD OF FINAL FANTASY has just been powered up and reborn as WORLD OF FINAL FANTASY Maxima! New characters from FF lore (Champions) and monsters (Mirages) add even more fun and excitement to this unique adventure. This new and enhanced version of WORLD OF FINAL FANTASY also features the Avatar Change system, which allows the protagonists, Reynn and Lann, to fight as Champions. Fight your way through exhilarating battles as legendary FINAL FANTASY heroes!