Network:

Showtime

Series Premiere Date:

Jan 20, 2019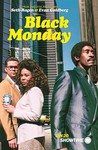 until day of season premiere
Summary:

The comedy from David Caspe, Jordan Cahan, Seth Rogen and Evan Goldberg takes a look at Black Monday--October 19, 1987, the worst stock market crash in the history of Wall Street, through the lives of Rod "The Jammer" Jaminski (Don Cheadle), who was the self-made head of the financial firm

The comedy from David Caspe, Jordan Cahan, Seth Rogen and Evan Goldberg takes a look at Black Monday--October 19, 1987, the worst stock market crash in the history of Wall Street, through the lives of Rod "The Jammer" Jaminski (Don Cheadle), who was the self-made head of the financial firm where trading prodigy Blair Shmerman (Andrew Rannells) and the first female head trader Dawn Darcy (Regina Hall) works at.

…

Expand

Genre(s):

Comedy
Season 1 premiere date:

Jan 20, 2019

Episode Length:

30
It's often laugh-out-loud funny, and the cast has instant comedic chemistry. It also mines a lot of laughs by reveling in gaudy '80s nostalgia: floppy disks and shoulder pads, the aforementioned stretch Lamborghini (aka a "Lambo limo") and a robot butler who dutifully fetches cocaine. But there are hints of melancholy around the edges, too, and a plot twist at the end of the pilot that actually adds a level of intrigue to what follows.

At the same time, Black Monday can be very funny, very clever about incorporating 1980s cultural references (not counting the piles of coke and "Wolf of Wall Street"-style excess) and very vulgar. It's also propelled by three extremely talented people, among them Mr. Cheadle, who makes Mo abrasive, egotistic and obnoxious, yet at the same time a sympathetic outsider.

Black Monday is peppered with stock characters, but thanks to the sharp writing and the skills of the cast, virtually every one of them is intriguingly offbeat and, not incidentally, flat-out funny.

It's possible to nail all the details but miss the feeling entirely. ... There's hope yet for "Black Monday," whose first three episodes are carried across with confidence if nothing else; even when characters are delivering long and clumsily written chunks of exposition, they carry it off like tightly crafted David Mamet dialogue.

There's so much going on that it's difficult to separate Black Monday's sharpest moments from its constant throwaway lines. Cleverness appears in each of the first three episodes (one bit in which Oliver Stone's hired researcher shadows Mo to get ideas for the movie "Wall Street" is a nice, full basket of '80s Easter eggs), only to be drowned out by all the frantic energy and half-attempts at humor that smother it. Rannells and Cheadle are good together--enough so that the series may yet settle down and find its way.

Black Monday mines humor from its Wall Street cesspool and Maurice's extravagance, but those two components eventually undermine whatever goodwill the character might inspire.

It's hard to imagine that a half-hour comedy set on Wall Street with Don Cheadle and Andrew Rannells in major parts could go off the rails so quickly and spectacularly, but Showtime's latest, Black Monday, does just that. And that's even before you factor in Regina Hall giving arguably the best performance in the bunch. ... A lot of talent wasted working on something that seems thrown together, unstructured and ill-advised.