| Documentary Now!: Season 3 | The Umbrella Academy: Season 1 | Doom Patrol: Season 1 |
| --- | --- | --- |
| | | |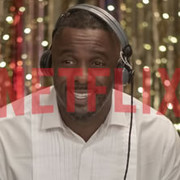 Get a list of the best movie and TV titles recently added (and coming soon) to Netflix streaming, updated frequently. You can also find a list of titles expiring soon.
1.

Making a Murderer: Season 2

Release Date:

October 19, 2018

Moira Demos and Laura Ricciardi return with another 10 episodes as Steven Avery's lawyer Kathleen Zellner and (Avery's nephew) Brendan Dassey's lawyers Laura Nirider and Steven Drizin work on reversing their convictions.

2.

Travelers: Season 3

Release Date:

December 14, 2018

Grant MacLaren (McCormack) and his fellow Travelers deal with the Faction and locate Traveler 001 to save the world from a deadly future.

3.

Marvel's Daredevil: Season 3

Release Date:

October 19, 2018

The third season of the superhero drama is expected to have elements from the "Born Again" comic storyline with a clash between Matt Murdock/Daredevil (Charlie Cox) and Wilson Fisk/Kingpin (Vincent D'Onofrio).

4.

BoJack Horseman: Season 5

Release Date:

September 14, 2018

BoJack stars in Princess Carolyn's TV show Philbert and Diane travels to Vietnam in the fifth season of the animated comedy.

5.

Wayne: Season 1

Release Date:

January 16, 2019

Wayne (Mark McKenna), a 15-year-old dirt biker teams up with his crush, Del (Ciara Bravo) to reclaim the 1978 Pontiac Trans Am that was stolen from his father in this dark comedy created and written by Shawn Simmons.

6.

Norm MacDonald Has a Show: Season 1

Release Date:

September 14, 2018

The hour-long comedic talk show with the Saturday Night Live alumni and Adam Eget features interviews with Drew Barrymore, Chevy Chase, David Letterman, Jane Fonda, Michael Keaton, Lorne Michaels, Billy Joe Shaver, Judy Sheindlin, M. Night Shyamalan, and David Spade.

7.

My Brilliant Friend: Season 1

Release Date:

November 18, 2018

The Italian-language adaptation of Elena Ferrante's novels begins a coming-of-age story about childhood friends Elena (Elisa Del Genio) and Lila (Ludovica Nasti) in 1950s Naples.

8.

Dynasty (2017): Season 2

Release Date:

October 12, 2018

A woman (Ana-Brenda Contreras) arrives claiming to be the real Cristal in the second season of the reboot of the 1980s Aaron Spelling nighttime soap.

9.

Sex Education: Season 1

Release Date:

January 11, 2019

16-year-old Otis Milburn (Asa Butterfield) decides to form a sex therapy clinic with "bad girl" Maeve (Emma Mackey) after it is revealed his mother (Gillian Anderson) is a sex therapist in this dramedy created by Laurie Nunn.

10.

The Last Kingdom: Season 3

Release Date:

November 19, 2018

King Alfred (David Dawson) needs Uhtred's (Alexander Dreymon) help to stop the Danish from ending his dream of uniting the kingdoms.